As the lily among thorns,
so is my love among the daughters.
The Song of Solomon 2:2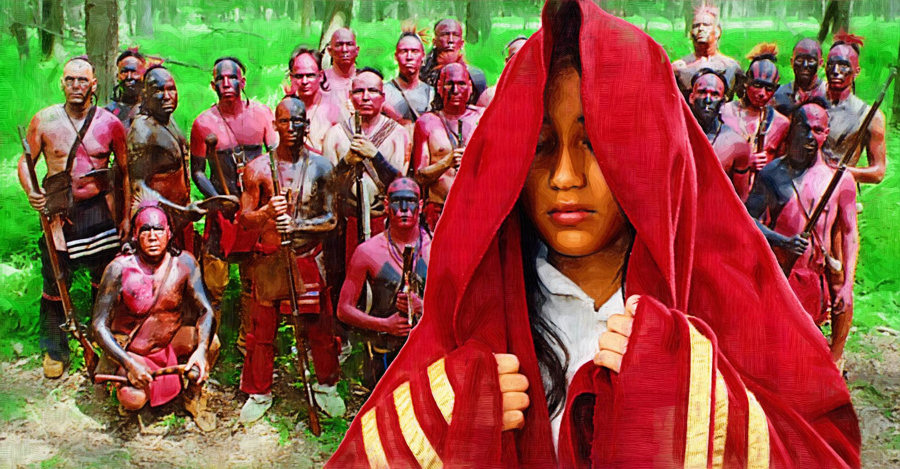 Whenever she went to the chapel they caused her to be followed
with showers of stones cast by drunken people, or those feigning to be so, so that,
to avoid their insults she was often obliged to take the most circuitous paths.
This extended even to the children, who pointed their fingers at her,
hooted after her, and in derision called her
"The Christian."
Father Pierre Cholenec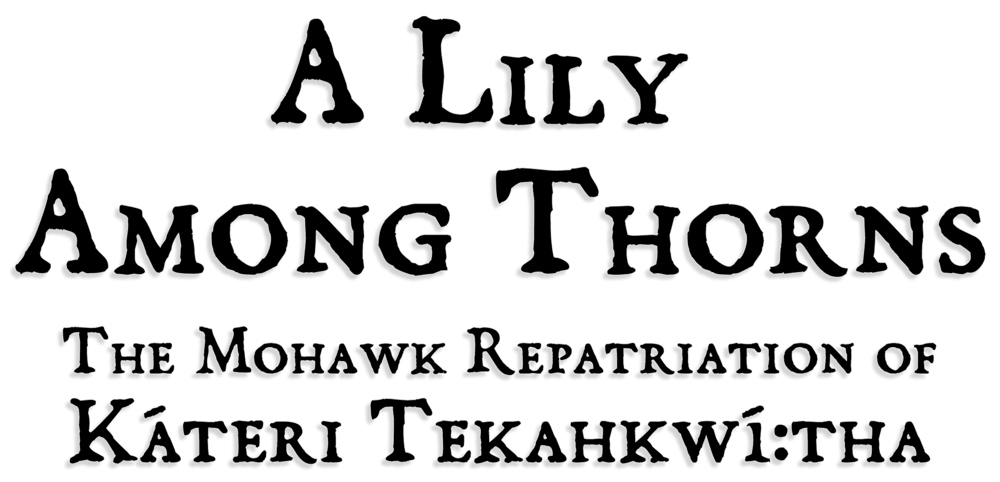 I have up to the present written of Katharine as a lily among thorns,
but now I shall relate how God transplanted this beautiful lily and placed it in a garden full of flowers,
that is to say, in the Mission of the Sault, where there have been, are,
and always will be holy people renowned for their virtue.
Father Claude Chauchetière
More books have been written about the "Lily of the Mohawks" than any other aboriginal woman who has ever lived, but none have ever told her story from the perspective of her own nation. Mohawk author Darren Bonaparte sets out to do just that by presenting a bold new biography that reestablishes her place in the greater context of Kanien'kehá:ka history and culture. He brings a critical eye to the documents written by the priests who knew her, and asserts that it was much more than religion and the fur trade that drew so many of her people from their Mohawk Valley homeland to the banks of the St. Lawrence River more than three centuries ago.
"Considering that most of the other books don't take into account
the expansive history of the Mohawk people before the appearance of Káteri Tekahkwí:tha
or the presentation of both sides of the story, Bonaparte's version is arguably the best....
Bonaparte has written a book that is both tragic and enlightening."
Vincent Schilling
Indian Country Today
"A Lily Among Thorns is highly recommended for those interested in Blessed Kateri,
the Mohawks, and early American and Canadian history."
Br. Benet Exton, O. S. B.
Catholic News Agency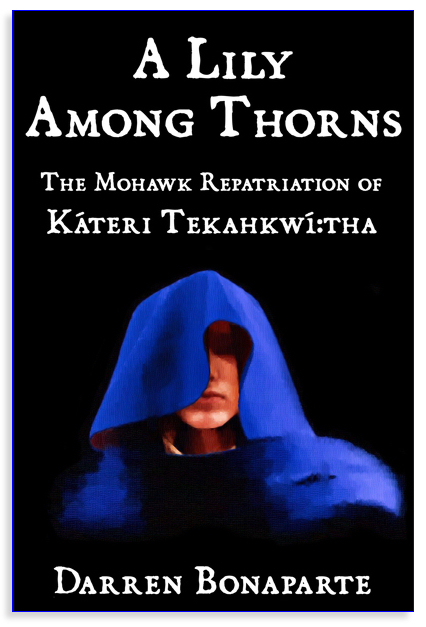 A Lily Among Thorns
The Mohawk Repatriation of Káteri Tekahkwí:tha
by Darren Bonaparte
Illustrations by R. Kakwirakeron Montour
296 pages
Published by the Wampum Chronicles
ISBN 978-1-4392-1791-7

"Who will teach me what is most agreeable to God, so that I may do it?"
Káteri Tekahkwí:tha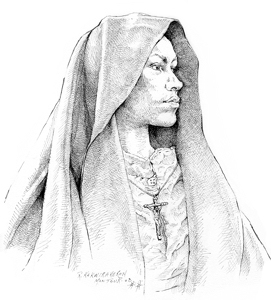 A Lily Among Thorns
The Mohawk Repatriation of Káteri Tekahkwí:tha
A speech presented at the 30th Conference on New York State History,
June 5, 2009, in Plattsburgh, New York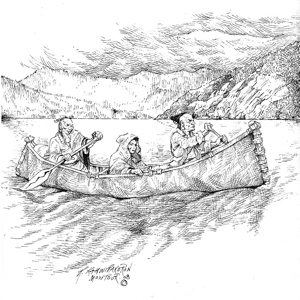 A New Biography "Repatriates"
Káteri Tekahkwí:tha, the Lily of the Mohawks
Article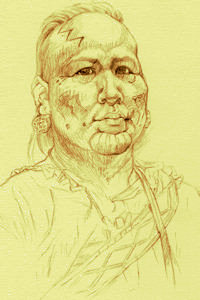 The Art of
A Lily Among Thorns
Pictorial
Recent Press Clippings,
Reviews, and News Links
Media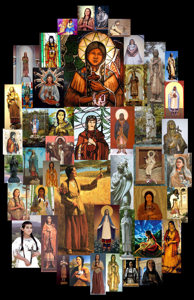 Prayer for the Canonization of
Blessed Káteri Tekahkwí:tha
Shrine

Mail Order
USA: Send a check or money order for $22.00 per copy to
Darren Bonaparte
P. O. Box 1026
Akwesasne NY 13655
Canada: Send a check or money order for $30.00 per copy to
Darren Bonaparte
P. O. Box 459
Akwesasne QC H0M 1A0
Prices reflect differences in postal and exchange rates.
For international orders, please call (613) 575-9985.
Mail Order Form (PDF)

Order Online
Sorry, we are no longer accepting internet orders directly.
Please order online via the following websites:
Booksurge
Amazon
Alibris
Abebooks
Retailers looking for volume discounts should contact Booksurge at the website listed above.
Retail Outlets
Ahkwesáhsne
Akwesasne Cultural Center
Bear's Den Gift Shop
Wild Bill's One Stop
Purple Ribbon Gift Shop
Woodland Gift Shop
Kahnawà:ke
Okwari Native Arts and Craft
Sanctuaire Kateri-Tekakwitha
Tammy Beauvais Design
Wolf's Den
Six Nations
Iroqrafts
Mohawk Valley
National Shrine of Kateri Tekakwitha, Fonda NY
Johnson Hall State Historic Site, Johnstown NY
Shrine of Our Lady of Martyrs, Auriesville NY
Schoharie Valley
Iroquois Museum, Howes Cave NY
Lake Champlain
Fort Ticonderoga, Ticonderoga NY
Lake Champlain Maritime Museum, Vergennes VT
We're looking for new stores all the time!
If you own or work at a store and would like to carry
A Lily Among Thorns
and/or
Creation & Confederation,
please contact me via the email address or phone number listed below.