Traditional Mohawk Pottery

Sosakete/Roger Perkins is a young Mohawk artist from Akwesasne
who has revived traditional Mohawk pottery as an art form.

His works have won awards throughout the country
and are much sought-after by collectors and galleries.
Sosakete has studied the archaeological remains of the Mohawk River Valley
to learn how his ancestors fashioned their clay pots and pipes.
In the future, we will feature other examples of Sosakete's craft.
The Wampum Chronicles is proud to feature the work of our Mohawk artists.
If you would like to be considered for your own little corner of the Wampum Chronicles,
email me at wampumchronicles@hotmail.com

Here are some examples of Sosakete's work...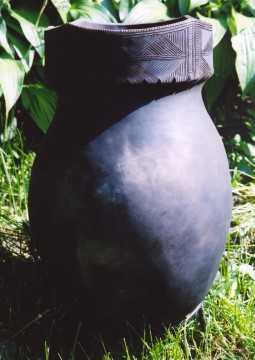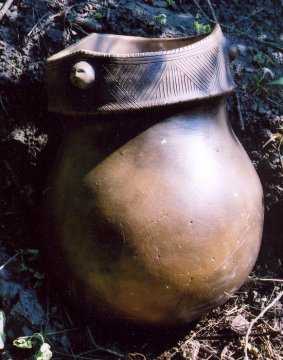 All photographs by Darren Bonaparte. Not to be reproduced without permission.